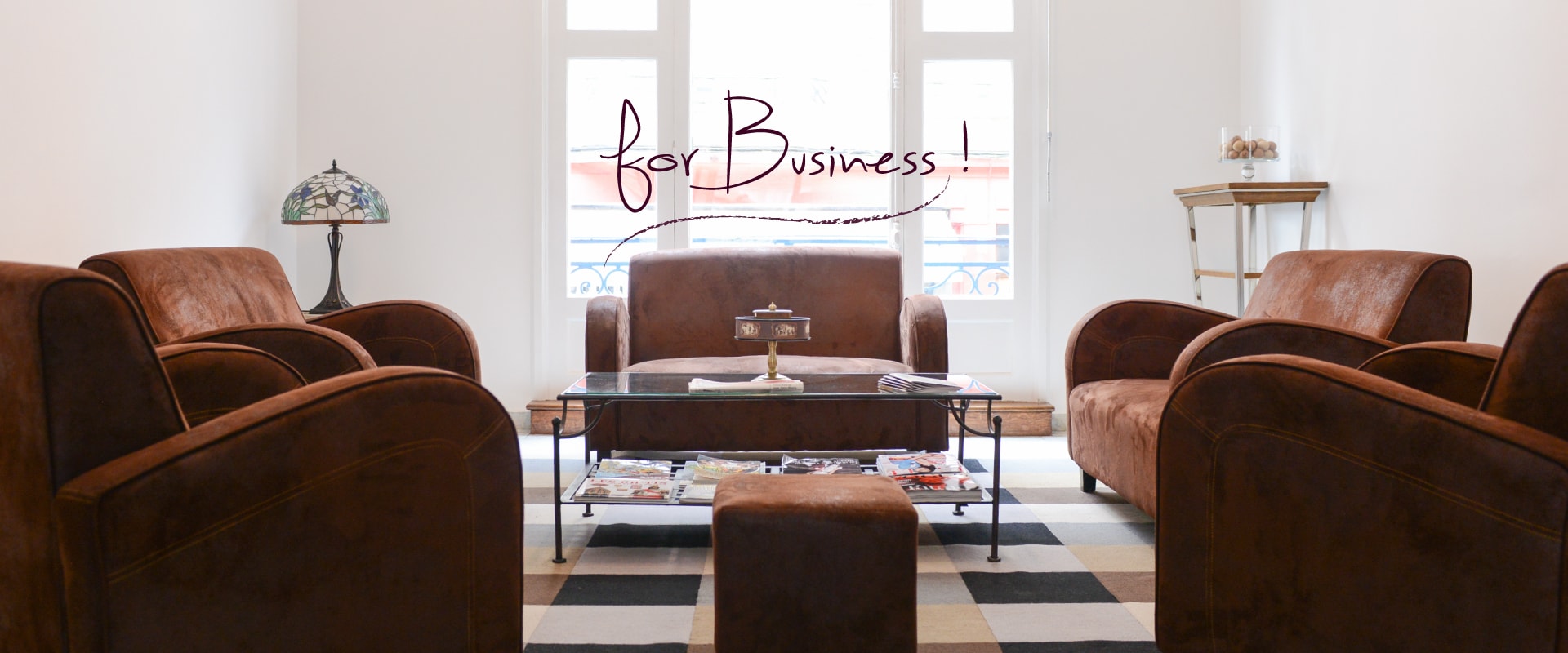 A house in the heart of Lille center for 4 to 6 traveling professionals 2 days or more
In the heart
of Lille Centre
A 5min walk from the Grand Place, close to restaurants, metro, train stations and parking Republic
Respect
for privacy
Private rooms from 21 to 35 sqm with television, bathroom and separate toilet
Exceptional
home quality
Personalized welcome support in the colors of your company with your instructions
Team
cohesion
Common area of 60 sqm: living room, dining room, open kitchen and terrace

Kiabi (France) 2017-01
The time of a training spread over 4 weeks, at a rate of one week per month.
The teams know the places, the routes, ... from one time to the other.
« Stay always perfect !, Lille Avenue was adopted unanimously as our new base in Lille! ". "We can say that we are now regulars. Still and always perfect. " Thank you for the welcoming ! Apartment well located! We were 8 and the apartment was spacious enough for everyone. It's promised, we'll come back !! Kiabi Team Building »

Immoprêt (France) 2019-06
216 employees and / or franchisees welcomed from June-13 to Oct-18 in groups of 3 to 6 people / week.
Proximity places of training, reception station, personalized support with the instructions to the teams.
« A big thank you for this welcome in the house Immoprêt. Just huge place. Thanks thanks thanks. Special mention to Jean-Claude !! The Basque Country thanks you. Very nice accommodation and great hospitality, in an ideal area to enjoy Lille. Great for a team, with family or friends. The MCA Team »

Decathlon (France) 2019-11
Accommodate 3 people, near airport transfer, in the center of Lille, near public transport to access Decathlon Campus and with each his room.
La Maison sur le Toit, all together in the common area, each room, and afterwork in the heart of downtown Lille.
« A very spacious apartment and a great comfort! I highly recommend it. An apartment of great comfort !! I note it in my favorites for our next trip. Thank you for the welcoming. »
equipments included
Wifi broadband

Carton

High quality bedding

Televisions (1 per room)

Netflix

Microwave

Bottles of water

Coffee, tea

Every morning: Le Monde

Every month: Idéat, Vogue, Elle, Vanity Fair